Commanding Officer of the BNS "Abu Bakr" calls on Commander of the Navy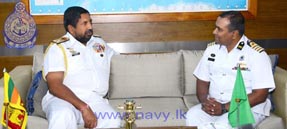 The Commanding Officer of the Bangladesh Naval Ship "Abu Bakr", Captain Mohammad Mahmudul Malek accompanied by two Midshipmen of the Bangladesh Navy paid a courtesy call on the Commander of the Sri Lanka Navy, Vice Admiral Ravindra Wijegunaratne at the Naval Headquarters in Colombo on 21st October 2015.
21 Oct 2015
Passing out of 223rd regular intake of the Sri Lanka Navy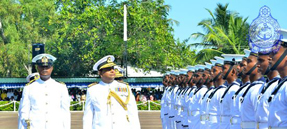 Three hundred and sixty-six naval recruits belonging to the 223rd regular intake of the Sri Lanka Navy passed out at SLNS Nipuna in Boossa on 17th October 2015. The Commander Southern Naval Area, Rear Admiral Jayantha Ranasinghe attended the event as the Chief Guest and took the salute. The Commandant of SLNS Nipuna, Commodore Nilantha Heenatigala, senior naval officers, parents, and well-wishers were also present on the occasion.
17 Oct 2015
Boarding and searching demonstration for Drug Enforcement Officials
Nine Indian fishermen arrested in Sri Lankan waters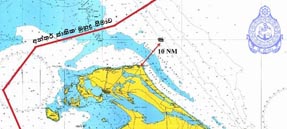 Sri Lanka Navy assisted the Sri Lanka Coast Guard to arrest nine Indian fishermen and an Indian fishing trawler poaching in Sri Lankan waters North East of Point Pedro on 14th October 2015. Approximately 600 kgs of fish catch, which included cuttlefish, Maduwa and Karalla was also taken into custody during the arrest.
14 Oct 2015