SLNS 'Samudura' reaches Sri Lankan fishing vessels stranded by Amfan cyclonic storm
Thirteen (13) naval personnel tested negative to COVID-19 discharged from hospitals-Recovered number goes up 250
Navy assists to apprehend three persons with illegal drugs and heroin
Further measures taken-Navy clears the blockage under Wakwella Bridge
Navy assists apprehension of person for possession of assortment of illegal items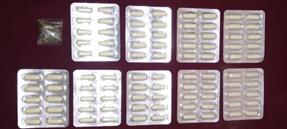 The Navy apprehended a person for possession of an assortment of illegal items, during a coordinated search conducted with the Trincomalee Police Divisional Vice Squad in Jamaliya, Trincomalee on 20th May 2020. Among the seized items were; banned drug tablets, Kerala cannabis and swords.
21 May 2020
Sixteen naval personnel tested negative to COVID-19 discharged from hospitals-Recovered number goes up 237
Navy dispatch ship to assist the stranded fishing vessels by 'Amfan' cyclonic storm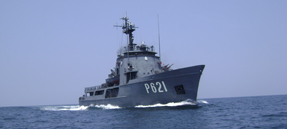 Sri Lanka Navy, today (21st May 2020) dispatched an Advanced Offshore Patrol Vessel to assists and provide fuel to the Sri Lankan multiday fishing vessels driven away to the seas off Indonesia by the effect of inclement weather caused by the 'Amfan' cyclonic storm formed in the seas around the Bay of Bengal, during past days.
21 May 2020