Furniture and other school equipment are donated to Holy Cross College in Kalpitiya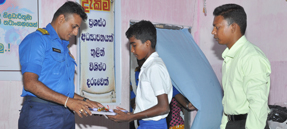 The Holy Cross College in Kalpitiya which was in dilapidated condition, was recently renovated and reopened under the guidance of Commander Northwestern Naval Area, Rear Admiral Niraja Attygallle, Naval personnel attached to SLNS Vijaya in Kalpitiya along with the donors of Colombo Dockyard Ltd yesterday (11) donated a stock of furniture and other school equipment to the school for the benefit of its students.
12 Sep 2016
Sri Lanka Navy runners up at "Ranaviru Real Star" Mission V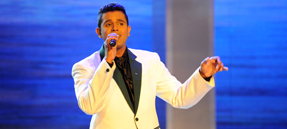 The final round of 'Ranaviru Real Star', the reality programme organized by the State Ministry of Defence to showcase the aesthetic talents of the members of the Sri Lankan armed forces, was held under the auspices of His Excellency the President Maithripala Sirisena at Sugathadasa indoor stadium last evening (11) on grand scale.
12 Sep 2016
Cormorant Strike 2016 is held at Naval Dockyard in Tincomalee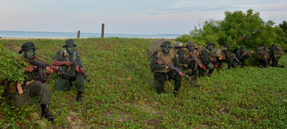 The annual joint military exercise of the Sri Lanka armed forces, 'Cormorant Strike' which saw Sri Lanka Navy Fleet units, Naval Patrolman Branch, Special Boat Squadron, the Army and Air Force personnel involved in mock military operations, concluded at the Naval Dockyard in Trincomalee yesterday (10).
12 Sep 2016
Underwater UXO recovery training comes to an end in Trincomalee

Commander of the Navy attends the anti-alcohol and drug campaign in Jaffna

A Reverse Osmosis plant is declared open in Sampathnuwara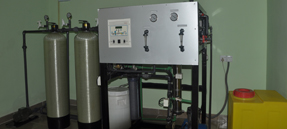 As yet another project of the Sri Lanka Navy's community service programmes carried out with the intention of preventing Chronic Interstitial Nephritis in Agricultural Communities (CINAC), a Reverse Osmosis (RO) plant was installed and ceremonially declared open at Sampathnuwara Maha Vidyalaya today (6).
07 Sep 2016